What we can do for you!
Sailcorp is a personable, responsive, creative, environmentally-minded and pragmatic design practice.
****
Finish Purpose & Add Value
Wherever we work, our goal at Sailcorp is the same: to finish Purpose and add Value.
Creating successful porjects is not only our forte, it is our mission, our very reason for being.
Over the course of 11 year ago, Sailcorp has become the design consultant, decoration and construction for Offices, Hotels, Restaurants, Retails, Luxury Villas, …
Having worked in 22 provinces, Sailcorp has designed and built more great Offices, Hotels, Restaurants, Retails, Luxury Villas on Vietnam. Many of Sailcorp's projects have become successful and become famous places.
About Sailcorp
Sailcorp is a professional architecture design and construction contractor.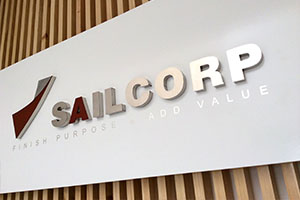 Sail Trading Construction Corporation (Sailcorp) was founded in April, 2007. Sail-corp has grown in recent years through over 100 practical buildings all over VietNam. We have provided design and construction products in high quality and different style through our effort, determine, and professional process.t
– Company's name : SAIL TRADING CONSTRUCTION CORPORATION
– Shortname : SAILCORP
– Foundation date: April 2007
– Charter capital is : 14.000.000.000 VNĐ
– Tax codes : 0304890481
– Head office : 58/7H Pham Van Chieu street, Ward 9, Go Vap district, Ho Chi Minh City, VietNam
– Branch office : 271/5 Nguyen Trong Tuyen street, Ward 10, Phu Nhuan district, Ho Chi Minh City
– Tel : 028 62 92 1463; Fax: 028 62 92 1469
– Web : www.sailcorp.net; Email: sc@sailcorp.net
Our main services:
- Architectural
- Interior design
- Construction
- Fitout & Furnishing
What we do:
– RESIDENTIAL
- COMMERCIAL & OFFICE
- HOTEL & RESORT
- RESTAURANT
- RETAIL
- INDUSTRIAL
To provide our Customers the optimal facilies solution value via unparalleled quality and service, resulting in the maximum return on invesment, thus contributing to the success of thei organization.
The ultimate goal of every client is the creation of Value – a maximum return on investment. Project Quality, Cost and Schedule are key factors in determining that Value. Man contractors view those factors as diametrically opposed; that is, they belive quality is achieved only with higher cost and more time, or that fast – track construction requires the sacrifice of quality and cost.
SAILCORP generates Value based upon the balance and optimization of Quality, Cost and Schedule. SAILCORP's unique Project Comtrol System, with its detailed time management protocol and meticulous procedures, actually shortens construction time and lowers cost without reducing quality. Projects are delivered on time and within budget. Value is maximized, and as a results, return on investment for our clients.
Value is the client's ultimate goal; integrity and an unflinching dedication to performance is SAILCORP's every project, every time.